The Final Countdown
October 26, 2017 § 2 Comments
Single digits.
After nearly fifteen months of wedding planning… we're down to single digits before the big day.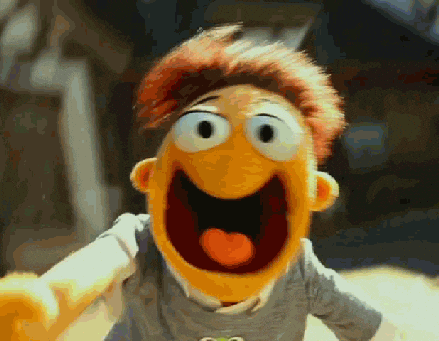 We're nine days away from The Wedding (note the capitals), and – while simultaneously answering emails, confirming vendors, sending out final deposits, preparing our honeymoon, finalizing signs, going over the final seating chart, sending off notes to our photographer and D.J., finishing my vows, cleaning our apartment, helping my mom with favors, and trying to breathe –  I'm sitting over here trying to figure out where the hell the time went.
Seven years and seven months of knowing each other.
Six years of dating.
One year, two months, and eight days of being engaged.
And now, before we know it, we'll finally be entering the biggest transition of our lives.
It's a good thing we didn't know the true magnitude of wedding planning going into this, because if we had, we might have just eloped. Between the actual venue plus catering, the cake, my dress, the wedding party's dresses and tuxes, hair and makeup, flowers, decorations, save the dates and invitations, photographer, D.J., videographer, honeymoon planning, and a million other details that fall into the cracks, managing this celebration has truly been a wild ride.
Actual footage of wedding planning: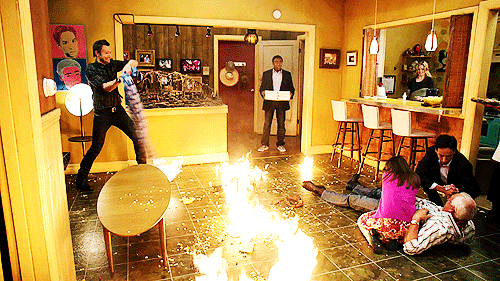 I never thought I would be one to go the whole nine on something like this. The most important part of any wedding is – after all – that one small part where the couple says, "I do."
But honestly? Seeing the rising excitement from all our family and friends who will be there to celebrate with us – many of whom are flying from all over the country – and knowing that we'll never have another chance to gather every single person we love so much together on the same day… I wouldn't trade this for the world.
Our wedding will be a party that celebrates not just us, but everyone who gives our lives meaning. And for that, I simply cannot wait.
And dammit, I'mma have everything look pretty too.
After all, we only get to do this once.
Now, admittedly, I'd like to see some of the stress go away. Lots of the stress.
What has truly been incredible, though, has been my transition from What is happening to Oh, that is why I feel so scared to Dude, I'm so ready for this.
After getting engaged, my anxiety returned with a vengeance and it took me months to fight through it. I'm still fighting through it, to some degree, but I understand more clearly why it is completely normal for brides-to-be to feel a sense of loss, growing panic, fear, or depression about their wedding day in addition to the joy and excitement and happiness:
It's because marriage is a transition in life that has been de-ritualized in Western society.
Everything is about the dress and cake and flowers and centerpieces while very little prep is done for the couple as they prepare for such a sacred bond. Moving forward, the old person has to fall away to make way for the new. It's a scary, thrilling, uncertain, and beautiful process.
But as my mom has always told me for as long as I can remember, "Sometimes we have to let go of the good to make way for the great."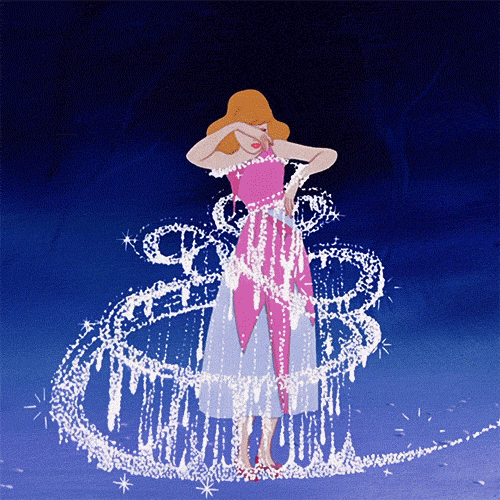 Cinderella: my favorite princess and my first hero.
After we get back from our honeymoon, I'll probably write out some of the stories this planning process has brought. Memories and special moments that I will cherish forever: The story of my 'miracle' dress. The sudden change in management at our venue and how lots of mishaps sorted out my priorities. How finding our invitations gave me a message from above. How my vows came to be after months of struggling to write them. How my wedding shoes came to me out of nowhere.
I think what has truly been my favorite part in all of this is spending so much time with my mom.
Every Thursday for months now, we've met at her house to talk about everything wedding. We've talked on the phone almost every day. And over the months, she has not only helped me with corresponding with vendors and keeping track of our weekly to-do list and doing about a billion things all at once (shower planning, out-of-town bag making, favor making, keeping in touch with my dressmaker and our designer, etc. etc. etc.), she's kept me sane and focused on the only thing that truly matters throughout all this: my upcoming marriage.
Over the weeks and months, we've laughed and cried together and she's shared so many words of wisdom and motherly advice that I never knew I needed to hear, passed onto me with so much love. Looking back at it all, part of me doesn't want this process to end, just so I can keep going to her house every week to listen to what she has to say. I think I'll always have questions for her and always need answers.
Honestly, the love that has been poured into this event by my family (and Alex's!) and dearest friends in the world absolutely blows me away.
It's the final countdown to a day that will change our lives and gather our loved ones together, and a year ago, just the thought of the wedding made my stomach tie itself into a knot. Today, the thought of it brings a smile to my face.
Nine more days.
Single digits now.
And then we have the rest of our lives.
§

2 Responses to The Final Countdown